A luxury hotel created from a beautiful Grade II Listed residential building
Category:
Project Profile
Tags:
thermal secondary glazing, acoustic secondary glazing, arches shapes and curves
Built in the late 18th century on the site of a Franciscan monastery, Greyfriars was originally an elegant family home.  It then became a convent for an order of French nuns called The Ladies of Nazareth.  After their return to France the building was used for educational purposes.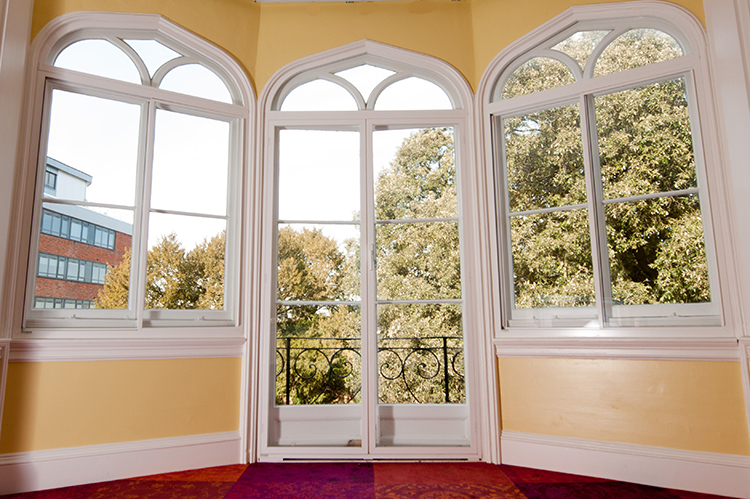 Range of Series and Styles 
To restore Greyfriars to its original Georgia elegance, great care and attention to detail was paramount.  All surviving original features were carefully restored.  Due to the buildings Listed status the original single paned primary windows were to be retained.  Selectaglaze was consulted to design a treatment to meet the unique requirements of this period property. The grand luxe hotel required 21st century comfort combined with an authentic Georgian feel.  To achieve these objectives Selectaglaze installed 121 units ranging from its
slimline range,
through to its sturdier
Series 60
profiles.  Each window was treated to suit both its look and function together with its required performance.  For
noise sensitive locations
Series 41 single hung casements housing 10.8mm stadip glazing were installed.  Secondary units with sound deadening glass installed with a gap of at least 100mm from the primary can reduce sound ingress by in excess of 50dB. The thermal, security and acoustic properties of the resulting windows bring them up to twenty first century standards.  The subtle designs and there application has resulted in windows which also retain their original Georgian elegance. 
Vertical sliding style