Acoustic secondary glazing: how do you fix it to a curtain wall?
This project presented our Technical Advisor with the challenge of providing acoustic secondary glazing solution for curtain walled office space, based in noisy, busy central London. In order to retain the original integrity of the curtain wall installation no fixing could penetrate the primary glazing. The client was happy for some fixings to be placed into timber panelling where it was available, but this would not be sufficient to provide overall stability for a run of coupled secondary glazing to match the original fenestration.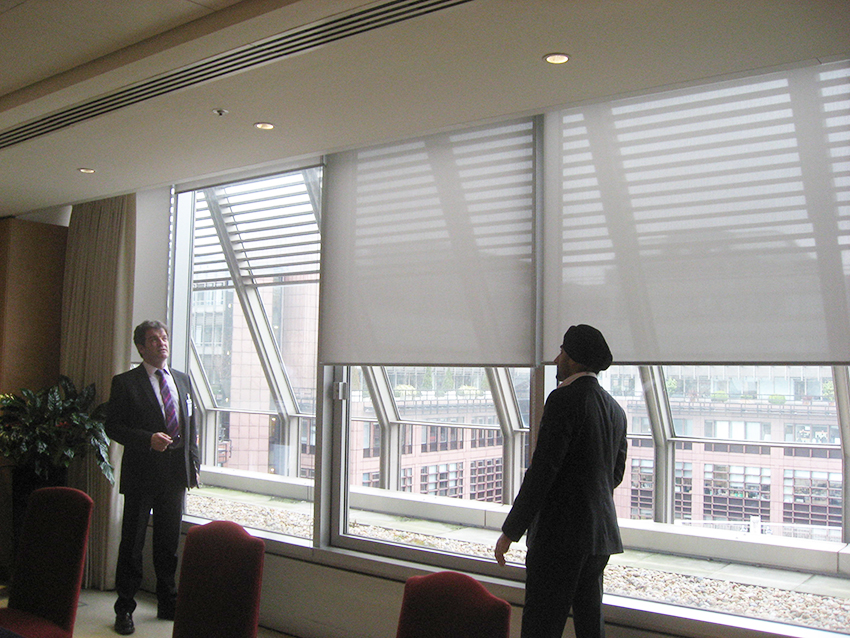 Curtain walling challenge
Curtain wall constructions are tricky to treat, as they offer little to no fixing points. The treatment required a reduction in the ingress of noise, so
acoustic secondary glazing was to be retrofitted to the interior
. To achieve the desired acoustic benefit, Series 42 fixed light units glazed with 6.4mm laminated glass was used. With individual windows spanning in excess of 1.5 m2, the resulting secondary units weighed in excess of 40kg. Selectaglaze was tasked with finding a robust solution in order to safely fix the bespoke acoustic treatment. To meet the demands of this treatment the in house production and development engineers came up with an ingenious solution. A newly designed fixing, especially for this project, came in the guise of the 'mullion clamp'. The clamp method removes the necessity of drilling into the structure of the building, which in doing so would undermine its integrity. Instead, the weight of the secondary installation is transferred through mullion clamps which are placed at even intervals along the length of each curtain wall upright. Great care was taken throughout the design and testing stages to ensure that the fixing would be robust and fit for purpose.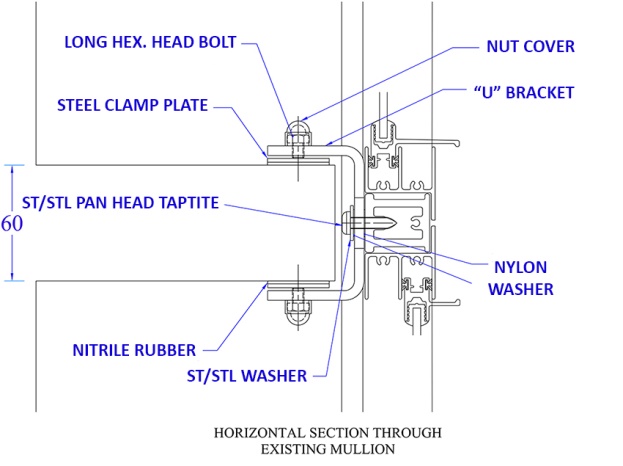 Horizontal section through existing mullion, with mullion clamps
The weight of the secondary unit was transferred to the 'mullion clamp' by screwing it to the secondary glazing coupling mullion. The mullion clamp was then fixed to the structure of the building by wrapping it around each curtain wall upright. Within each mullion clamp is housed a nitrile clamp. This increases the grip between the clamp and the upright. Finally the clamp is secured to the building by screwing the adjacent head bolts firmly against the nitrile plate. All this was designed and a test produced on our in-house 3D printer.
Mullion clamp demonstration model
Every detail of our bespoke secondary glazing unit has been carefully designed and tested to ensure maximum benefits are coupled with a discreet and effective solution.