Disrepair and doomed to dereliction – Barry Town Hall
Barry Town Hall was in urgent need of renovation. Its salvation came in 2005 in the form of a £9.2 million development grant. The task of breathing new life into this ornate Victorian edifice was given to Kier Western. Selectaglaze was consulted early on in the project as the contractor/architects recognised the complexity of its fenestration. This collaborative approach ironed out a number of difficulties prior to the final installation stage. Boasting a wide range of shapes and styles, the building required a creative approach in order to meet its challenges. The technical adviser designed a treatment which included, Series 10, 20, 25,
45
and 90 either used singularly or in various combinations. With many of the large curved head windows being treated with a combination of both vertical sliding flanked by hinged casement units.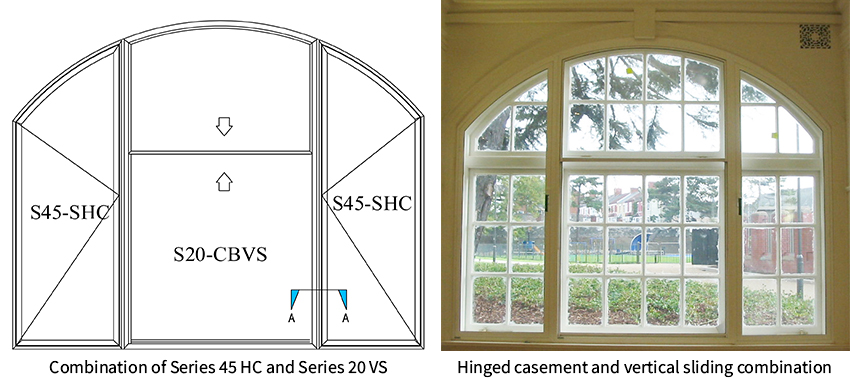 The front elevation feature window posed a scale challenge. Measuring 3161×1090mm, this beautiful curved feature window was treated with a
Series 90 vertical sliding unit
. Glazed with 6mm toughened glass, this heavy duty unit was designed in such a way that no additional sightlines were added to the primary. Keystones on many of the feature windows required ingenuity on the part of the advisor in order to ensure a low visual impact treatment. The timber frames were custom made for each window as each keystone feature was unique. These frames perform the dual function of accommodating the keystones whilst at the same time providing a ground on which to secure the secondary glazing. In addition many of the windows required splicing of the oddleg of its secondary frame to accommodate the keystone.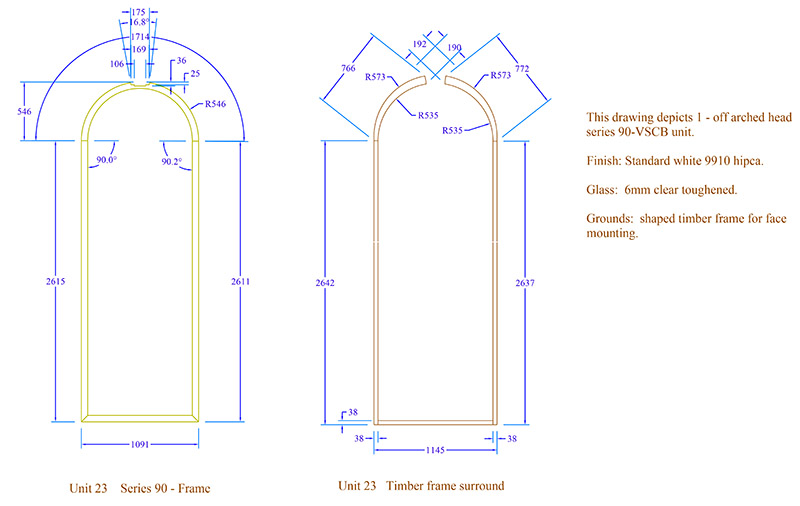 Renovated window before installation and after installation of Series 90 VS
Selectaglaze played an important part in the transformation of this derelict architectural gem. All the original Victorian window features such as keystones and dado features were retained. In order to do this ingenuity, accuracy, skill and determination were all required to meet the challenges posed. The resulting treatment has succeeded in imparting the visual impact whilst dramatically improving the original windows acoustic and thermal properties.