19th century Renaissance inspired Lodge preserved for the future
This lodge is a delightful 19
th
century dwelling and is a jewel of a building, clad entirely in carved oak panelling. Some of the panelling is original early 17
th
century Renaissance style Italian carving, thought to have been brought back to England by the then owner of the estate, although how it then came to form the cladding of the Lodge is unknown. Mixed with the original carving, is 19
th
century mock renaissance panels.
It is thought that Edward Levy-Lawson, the first Lord Burnham, is probably responsible for the creation of the Lodge. Intriguingly the Burnham coat of arms depicting two rams' heads adorns both the main gable and form the centrepiece of the front elevation.

This really exquisite building has been transformed into a comfortable family dwelling through careful renovation. During this process, the poor thermal qualities of the original primary windows were identified and Selectaglaze was approached to design a suitable treatment. As it is a reversible adaptation, secondary glazing, is generally accepted by Conservation Officers. To blend seamlessly with this architectural gem, five Series 10 horizontal sliding units together with one Series 45 hinged casement were specified.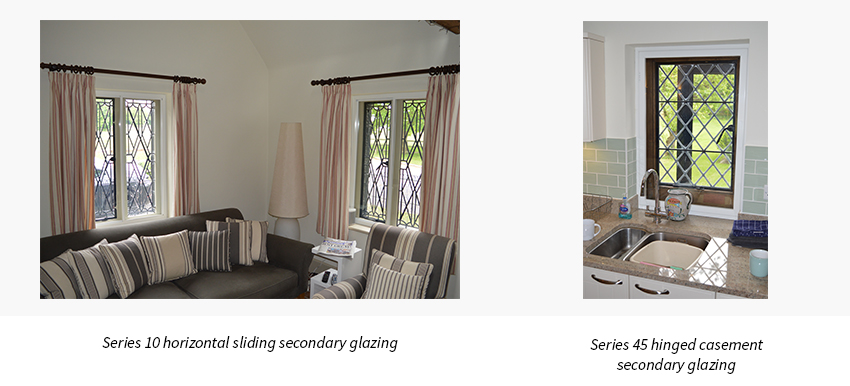 Careful renovation, coupled with the highest quality secondary glazing has resulted in a warm and comfortable interior space, suitable for 21
st
century living; whilst the charms of this irreplaceable architectural jewel have been preserved for prosperity.