Churches and other religious buildings play an important part in towns, cities and villages offering safe places for peace and contemplation as well as providing centres for local people to meet and build community ties. Thousands of places of worship are also historic buildings that play an important part in heritage and local identity and even when they are no longer needed for religious purposes, they continue to be a community asset. Deconsecrated buildings have found a variety of uses including theatres, concert halls, community centres and homes.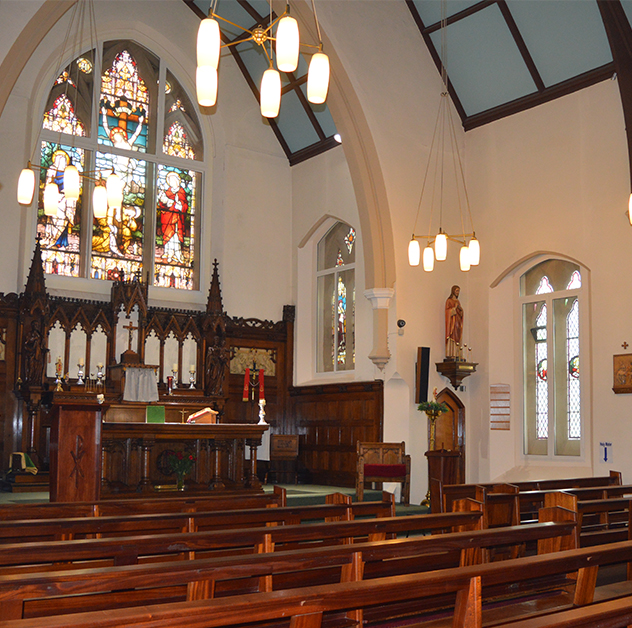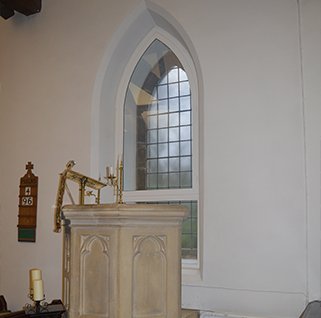 Large shaped stained glass windows – meeting their design 
Selectaglaze secondary glazing is designed to provide the right performance with minimal visual impact on the character and design of the original building - both externally and internally. This requires custom made units able to reflect the diverse range of gothic arch, circular and other shaped windows commonly found in religious buildings. When these include important stained glass panels anti-reflective glass can be included to maintain clarity.
Making churches more sustainable – thermal insulation 
The cavernous spaces in churches are often difficult to heat and combined with single glazed leaded windows this makes them rather unsustainable and costly in terms of energy use. An option to reduce window heat loss as an alternative to replacement windows, is to
install secondary glazing.
When a church is deconsecrated for change of use building regulation Part L will require thermal improvements to the windows.  
Noise insulation and containment for places of worship 
Noise can be a huge problem, with ingress from traffic disturbing moments of quiet contemplation for congregations. Although, if used as a local community centre, the noise generated from activities within, could cause a nuisance for neighbours. Secondary glazing will help not only keep the external noise out but will also contain it.
Church window security 
Churches can be the target for break-ins as metal crosses, patens and chalices are thought to hold high resale value. It can be a great loss to a place of worship if these are stolen as they are part of a heritage and costly to replace. Secondary glazing even with simple locks provides a second barrier to entry and higher levels of protection are available through a range of products achieving Police Preferred Specification under the Secured by Design initiative.