Association with these professional bodies, shows a commitment to good governance, identifies Selectaglaze as a trusted partner for your project and enables our staff to keep up to date with best practice.
Our Staff
Investors in People Organisations awarded IIP accreditation have been found to be more efficient, productive and achieve higher levels of engagement than their non-accredited counterparts. They are also more sustainable and optimistic about the future.
Download Certificate
Read More...
Living Wage Foundation

We are certified by the Living Wage Foundation as an accredited Living Wage Employer. The real Living Wage is a voluntary scheme backed by over 13,000 UK businesses committed to paying a fairer wage, which reflects the true cost of living. Learn more about the following by clicking below:
The living wage foundation explained
What goes into calculating the real living wage
The calculations for UK earners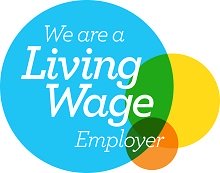 Read More...
The Kickstart Scheme Selectaglaze has recently enrolled onto this scheme whereby we employ 16-24 year olds on Universal Credit who are at risk of long-term unemployment. They stay with us for 6 months to learn:
How a business operates
Develop general workplace skills
Receive training on various Health and Safety subjects
They are provided support with career advice, goal setting, CV and interview preparations
All this to help them to become more employable going forward.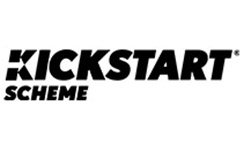 The 5% Club Working with UK employers and key influencers to inspire, educate and retain a growing body of people into "earn and learn" placements, the 'club' was created in order to increase the number of apprentices, sponsored students and graduates, to in turn increase the employment and career prospects of today's youth and equip the UK with the skilled workforce it needs to safeguard Britain's economy.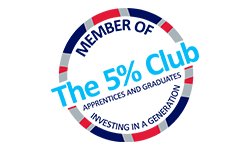 Download Certificate
Read More...
Quality
LPCB ISO 9001 ISO 9001 is an international standard that specifies the requirements for a Quality Management System (QMS). It is used to demonstrate that organisations have the correct procedures and processes in place to consistently provide products and services which meet regulatory requirements and customer needs.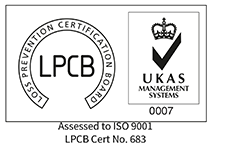 Download Certificate
Read More...
Environmental
Planet Mark Planet Mark was founded in 2012 and since then has developed into an internationally recognised sustainability certification. It assists organisations of any size to reduce their carbon year on year.

Download Certificate
Read More...
FSC® Forest Stewardship Council certification gives customers the option to choose forest products like paper and wood that have been sourced in an environmentally friendly, socially responsible and economically viable manner.
Download Certificate
Read More...
FORS FORS: Fleet Operator Recognition Scheme, sets out best practice for companies operating fleet services. It is a voluntary scheme aimed at ensuring fleet operators work lawfully and safely.
Download Certificate
Read More...
Waste Carriers Licence A waste carrier's licence is a permit that is required for the transportation of wastes by businesses.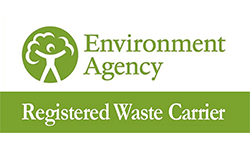 Download Certificate
Read More...
Health and Safety
Acclaim (SSIP) Acclaim Accreditation is a Health and Safety accreditation service provided by Supplier Assessment Services. They are part of SSIP members scheme and support the objectives of SSIP (Safety Schemes In Procurement) to improve health and safety standards across the UK and reduce duplication of paperwork in procurement.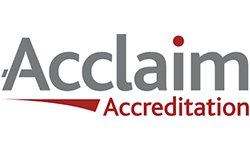 Download Certificate
Read More...
CHAS (SSIP) CHAS is one of the main Health and Safety Pre-qualifications schemes and it is used by many clients to select which contractors are invited to tender for their work.

Download Certificate
Read More...
Safe Contractor (Alcumus) A health and safety accreditation that allows Selectaglaze to show that company health and safety documentation is up to date and meets recognised industry standards.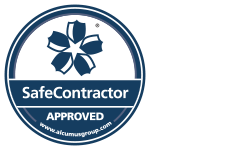 Download Certificate
Read More...
RIBA and NBS
RIBA CPD Providers Network The RIBA CPD Providers Network includes over 550 manufacturers and suppliers who provide educational learning to architects and other specifiers. CPD is mandatory for RIBA Chartered Architects, and having a RIBA approved CPD seminar is a good way to open doors and start building key relationships.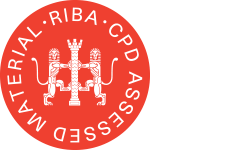 Read More...
NBS Source - BIM, NBS Specifications The NBS are committed to offering distinctive, innovative specification and information solutions to construction industry professionals.

Read More...
Security
Secured By Design Established in 1989, Secured by Design (SBD) is owned by the Association of Chief Police Officers (ACPO) and is the corporate title for a group of national police projects focusing on the design and security for new & refurbished homes, commercial premises and car parks as well as the acknowledgement of quality security products and crime prevention projects.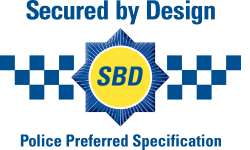 Download Certificate
Read More...
LPCB Red Book The LPCB List of Approved Fire & Security Products and Services – "The Red Book" is an essential reference for specifiers, regulators, designers and end-users of fire and security products and services. It should always be used in conjunction with rules/regulations and any other design specifications used by the Authority Having Jurisdiction (AHJ).
Download Certificate
Read More...
Cyber Essentials The Cyber Essentials Scheme was launched on the 5th June 2014 and is backed by industry including the Federation of Small Businesses, the CBI and a number of insurance organisations. It is certification to show that a business has a set of basic technical controls in place to help protect itself against common online security threats. Since 1st October 2014, the Government requires that all suppliers bidding for contracts involving sensitive and personal information has this certification.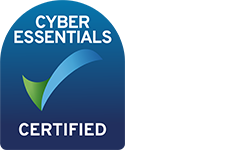 Download Certificate
Read More...
PQQ
Constructionline Originally created as a government department, Constructionline aims to help companies simplify procurement tasks, reduce risk and keep pace with legislation. At its heart is a PQQ aligned with PAS 91 and the Common Assessment Standard. Selectaglaze is a Gold Member.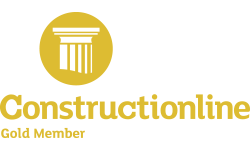 Download Certificate
Read More...
Achilles An industry-leading supplier of pre-qualification for the construction industry. Providing a shared accredited approach to supplier qualification and verification.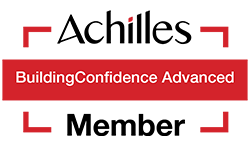 Download Certificate
Read More...
Samson Samson is a supply chain management system. It provides buyers with a pre-qualification process that ensures consistent and complete information is always available.
Download Certificate
Read More...
Safe PQQ (Alcumus) SafePQQ is an extension of the SafeContractor health and safety contractor management system, that provides organisations with greater visibility of Selectaglaze's supply chain compliance in line with the common question sets defined within PAS91.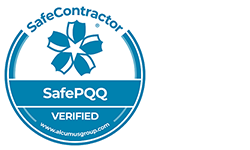 Download Certificate
Read More...