New machines for the production of secondary glazing frames
As part of the on-going investment programme Selectaglaze has taken delivery of two new machine tools: The first is a four axis machining centre to work alongside the existing machine to help with the increasing demand for more sophisticated heavy duty and security products. The new machine with 180° spindle rotation and a profile length measuring system will speed up manufacturing cycle times and enable accurate machining from either end of the work piece.
Four axis machining centre
The second is a much smaller machine with the ability to have a significant positive impact. An end router with 6 interchangeable heads has been bought to improve the jointing where products have dissimilar sized sections. Instead of producing a butt joint or bastard mitre the addition of this machine will enable a more sophisticated mitre cut back. This type of joint not only looks better but has the added advantage of allowing continuity of the seal channels around the full perimeter of the product, improving the product performance by reducing
air leakage
and improving
sound reduction
. 
End router 
Section produced with the new machine – a mitred cut back which enables the schlegel to be fixed the full perimeter of the unit.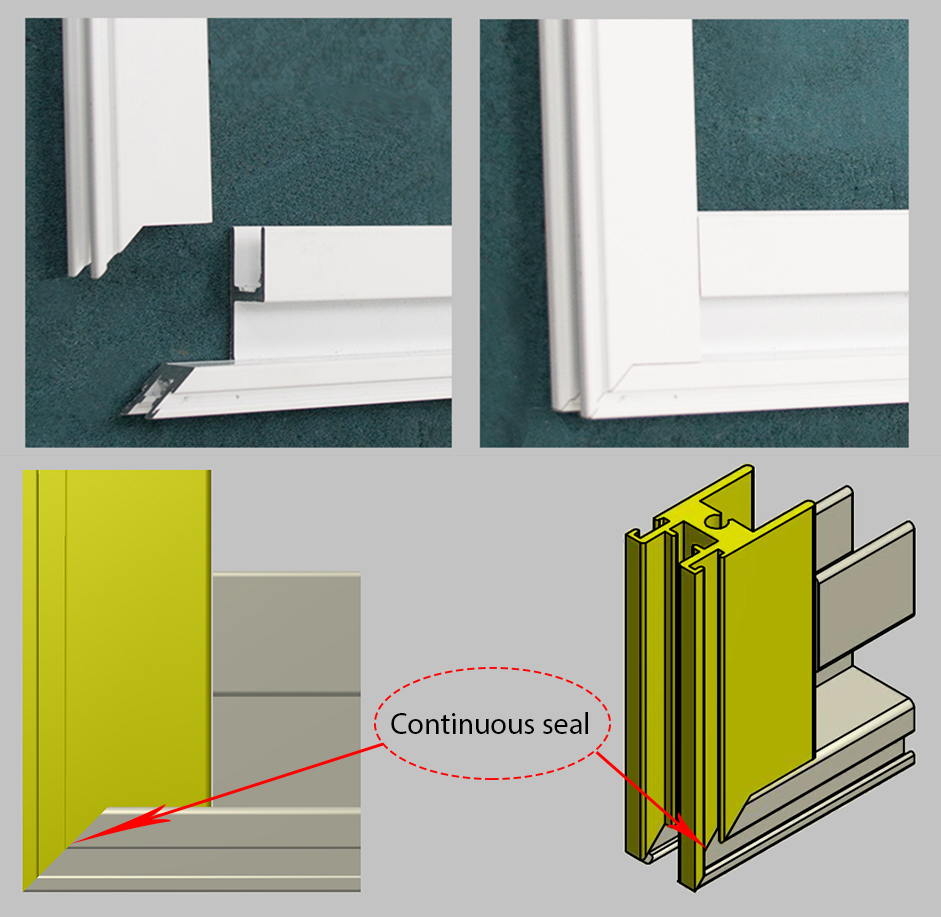 Optimal cut back mitre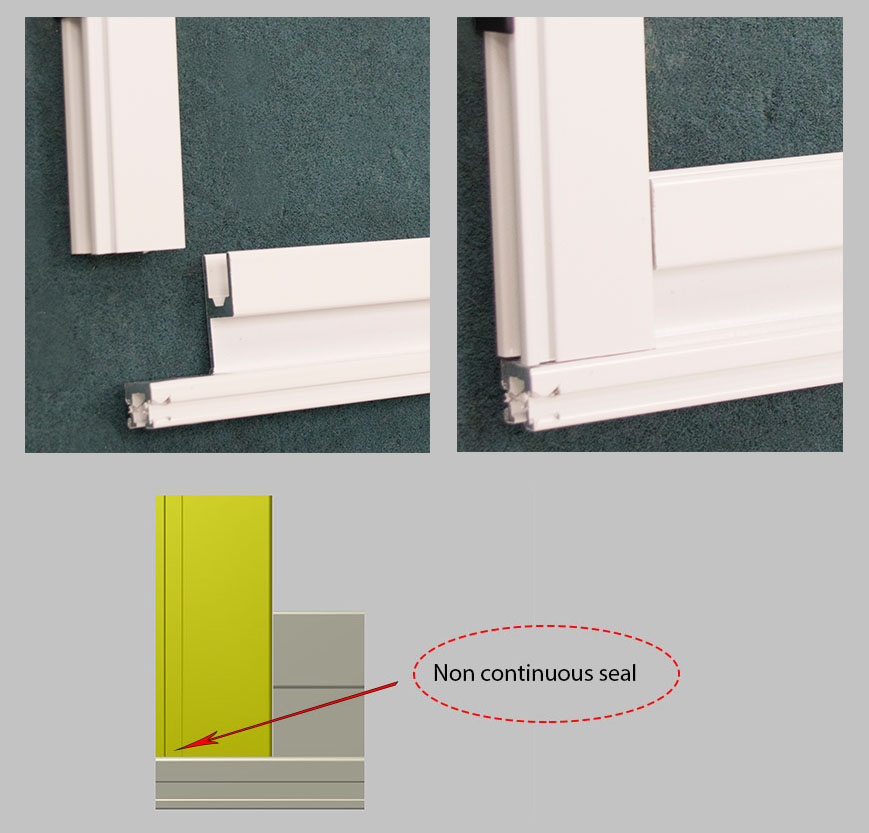 Butt joint
The section prior to the end router being used which meant there was a small amount of frame with no schlegel.