Secondary glazing treatment of a National Trust property
With a long pedigree of successful projects completed for the National Trust and
Listed properties
, Selectaglaze was consulted by the Trust to specify a secondary glazing treatment for a particularly beautiful Grade II Listed residence. The property's windows are comprised of stone frames and supporting mullions in a range of shapes and sizes including trefoils. Each window consists of single glazed leaded lights, with one window frame holding stained glass depicting a shield.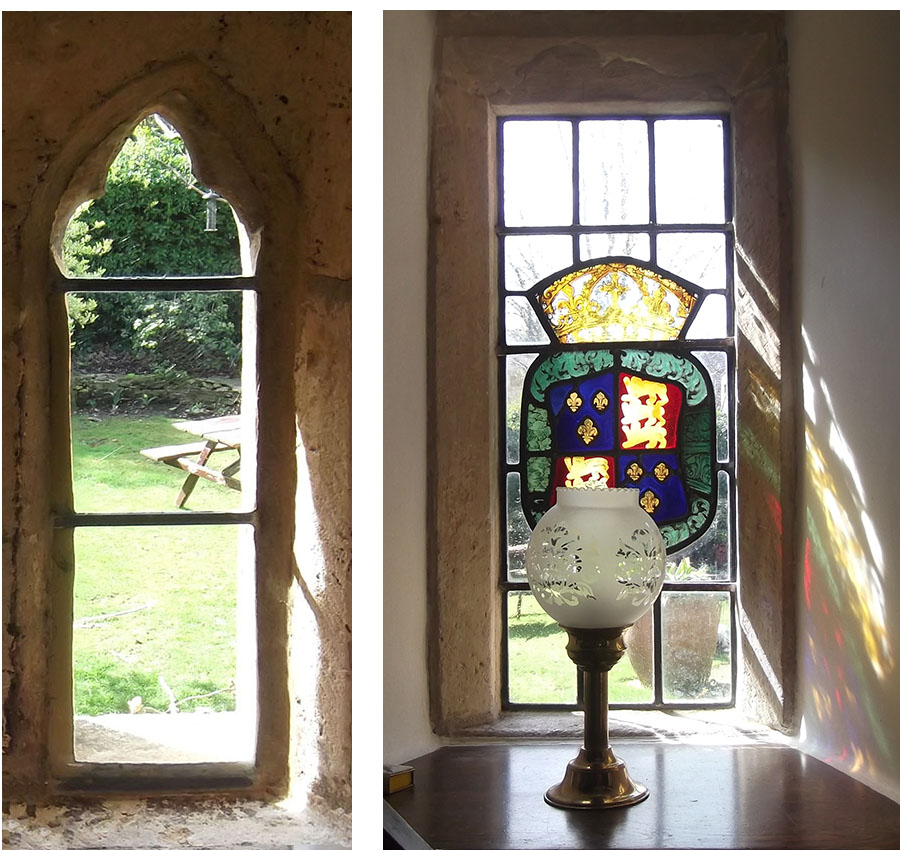 Trefoil window and stained glass leaded lights
The treatment of all windows needs to be sympathetic to the original features and general ambiance of the building. Period properties need particular care to be taken in specifying secondary units which will blend into their location and detract as little as possible from the original windows.     With this in mind,
slim profile units
with meeting rails that correspond with the primary mullions were specified.  Careful attention had to be taken of the window reveal. Detailed measurements were taken of each unique frame. A bespoke timber frame for every opening was carefully created by our dedicated highly skilled, timber workshop craftsmen. The accuracy of this timber frame facilitates a snug fit to the original window ensuring an optimal secondary glazing treatment.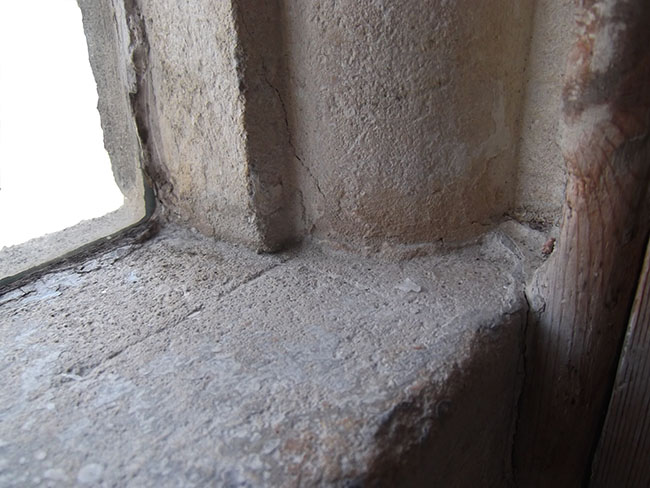 Stone framed window
                        As the property was undergoing some refurbishment including the installation of a new kitchen, the technical advisor asked to be involved at the design stage. As a result he was able to ensure that the window openings would allow for optimal installation of secondary glazing and timber grounds at the end of the refurbishment process.   It is recommend that secondary glazing is installed towards the end of any refurbishment project as the units are factory finished to be installed into finished reveals. Secondary glazing is a finishing trade product, needing no additional work once installed. The combination of carefully constructed timber grounds combined with bespoke slimline secondary units has resulted in a property which now has windows with the thermal properties of the twentieth century whilst retaining the charm and uniqueness of its ancient heritage.