The possibility of the "Impossible House"
As a direct result of the Climate Change Act the UK building sector enjoyed almost a decade of progressive policies with the aim of building zero carbon domestic properties by 2016 and non-domestic properties by 2019. These policies have seen the blossoming of many new energy saving products and technologies, as Paul King, managing director for sustainability at Lendlease Europe, said: "
Industry needs as much policy clarity and consistency as possible in order to invest and innovate, and after almost 10 years of commitment and progress, UK house builders and developers have come a very long way
."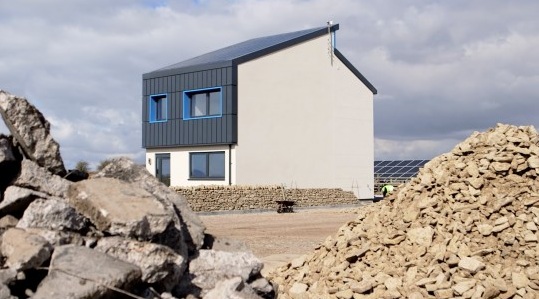 Zero Carbon House, Bridgend, Wales
The dream was smashed on 8th July 2015 by the announcement in the budget of the scraping of these targets, as they had proved to be too expensive. Julie Hirigoyen, chief executive of the UK Green Building Council, said "
Let us be in no doubt this announcement is the death knell for zero carbon homes
". George Osborne is on record as describing a cost-efficient, carbon-neutral home as 'impossible'. With impeccable timing, on the 16th July 2015, the 'impossible house' was announced on all the mainstream media outlets. Crucially this amazing three-bedroom home actually makes more energy than it uses and comes in below the bar set by the governments to qualify for social (affordable) housing. Proving, that not only is it possible, it is also affordable to strive for carbon efficiency. The house was the brainchild of a final year architecture student studying at Cardiff University's Welsh School of Architecture, given the task of designing a zero carbon property. Unsurprisingly, Professor Jones, from the University's Architecture department remains upbeat: "
It was disappointing to see Osbourne scrap the plans. But the devolved Welsh, Scottish and Northern Irish governments can set their own building standards. One reason we built this house was to demonstrate to builders that you can meet the standards at an affordable price with off-the-shelf technology. The house-builders could do it too if they wanted to
." The political implications of this building undermine the budget announcement at its very foundations. Warm on the heels of this 'impossible house' is news of two new housing units at the Building Research Establishment (BRE) near Watford. These homes share many of the features of the 'impossible house'. They will generate more energy with their solar panelled roofs in the summer months than they will require back from the national grid in the winter months. As with the 'impossible house' they too will come within the budget range for low-cost social housing. John O'Brian, from BRE, told BBC News: "The chancellor's reason for dropping the Code for Sustainable Homes and then the zero carbon homes commitment was because these could not be achieved while still coming in a £1,000/m2. These homes show that is flawed."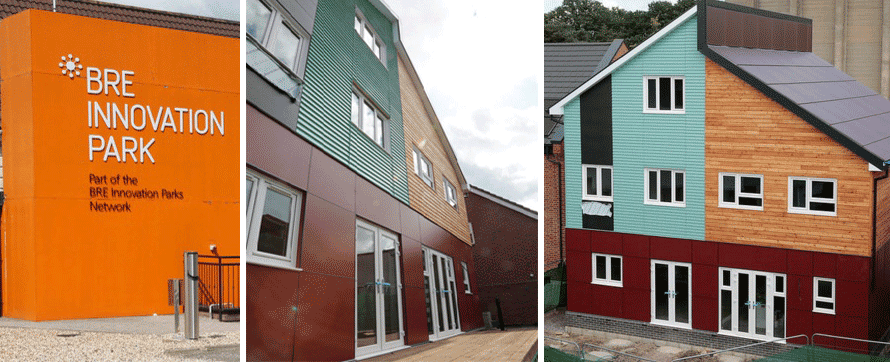 Zero carbon homes built within the low cost range required for social housing
From these remarkable, innovative designs it has been proven that zero carbon homes can be created at affordable prices. John O'Brian maintains that "i
t didn't cost more to build zero carbon homes – and it was even possible to deliver homes that would provide an income for its owners
." Not surprisingly, there has been an industry backlash against the slashing of the zero carbon homes target. In an unprecedented, united move, the heads of over 200 businesses signed an open letter to George Osborne urging him to reconsider the axing of the zero-carbon 2016 target and its sister policy, the non-residential buildings zero-carbon target of 2019. Leaders from 246 organisations (including John Frankiewicz, Willmott Dixon Ltd) write: "
There was a broad consensus in support of the zero carbon policy, which was designed to give industry the confidence it needs to invest and innovate, in order to drive higher energy efficiency standards and low carbon energy solutions
". It will be interesting to see what occurs over the next few months in response to the uproar in the construction industry over the axing of this bill. If however, it does come back in yet another guise, we here at Selectaglaze will be hoping for some additional guidance on standards for carbon targets in retrofitting buildings.