Selectaglaze secondary glazing helped achieve an EcoHomes Excellent Rating
The exquisite Grade II Listed Albany House sits on the corner of Regent Street and Mortimer Street along with another set of prestigious Grade II Listed buildings on 80-82 Mortimer Street.
Albany House was built in 1936 and today the building still preserves its architectural value as a great example of late 1930s architecture. Number 80 was built in 1892 by Robert Perkins and for a number of years it was occupied as a furrier's and subsequently by a number of clothing manufacturers, wholesalers and agents. Number 82 is amongst the earliest of the many works in Marylebone by the renowned experimentalist; architect Arthur Beresford Pite. It was built in 1893-6 for Dudley Buxton, a founding member of the National Trust. Together with number 80, it was sold to the Crown in 1817 and bought back by the Portland Estate in 1833. In recent times, Albany House and 80-82 Mortimer Street functioned as office buildings, but have lately undergone an extensive refurbishment. It involved the amalgamation and conversion to residential use of the Grade II Listed buildings to provide 18 high-quality apartments for the rental market. This project was carried out as part of the Crown Estate's on-going redevelopment of Regent Street.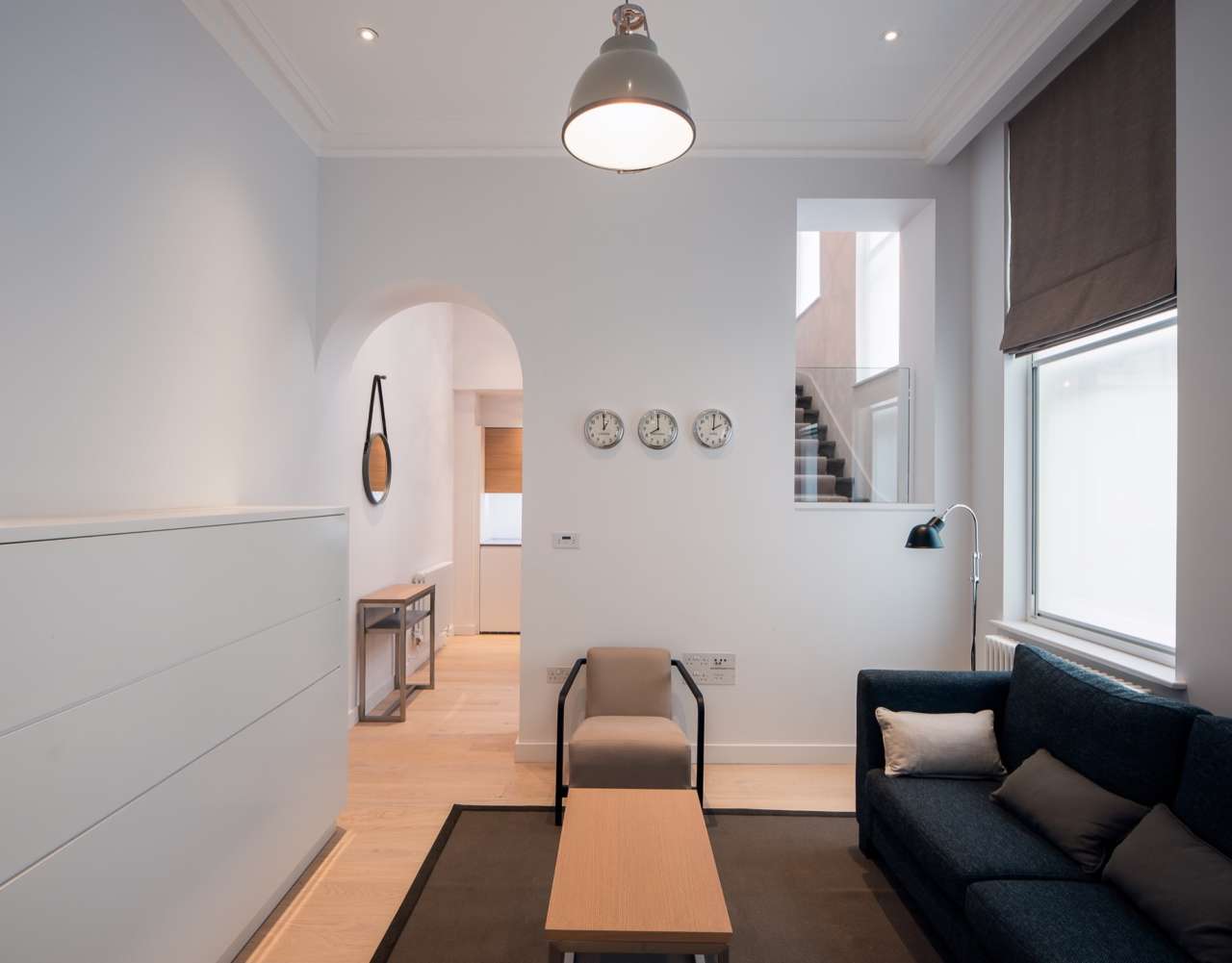 Communal heating and cooling systems were installed with solar thermal collectors at roof level. MSMR also provided a full interior design service in three different styles on the project. As part of the refurbishment, a solution was required for the original single glazed sash windows which could not be replaced but were not performing effectively in terms of insulating traffic noise and heat loss. As it is a reversible adaptation, secondary glazing, is generally accepted by Conservation Officers. To blend seamlessly with these architectural triumphs, Selectaglaze developed a range of considerate designs to meet the performance requirements. This included a set of large hinged secondary doors glazed with 10.8mm laminated glass to treat a particularly noisy balcony.
The presence of secondary glazing for
noise insulation
and
thermal retention
contributed greatly towards the properties being awarded an Eco Homes Excellent rating.