Measuring a building's performance: SAP, EPCs and MEES
During the late 90s and early 2000s, the green agenda was gathering momentum. In 1992
UNFCCC
(United Nations Framework Convention on Climate Change) formed an important part of the process. From this base the Kyoto Protocol was born. Within this ambitious agreement, countries were legally bound to achieve fixed carbon emissions targets over the proceeding five decades. The built environment has long been recognised as a significant contributor to the UK's greenhouse gas emissions and it is generally agreed that the fabric of our built environment needs to improve.  SAP (Standard Assessment Procedure) is an assessment tool commissioned by the government from BRE (The Building Research Establishment) as a means by which the actual carbon emissions of new buildings can be calculated. The first version of SAP was published in 1992 and was written into Part L of the building regulations in 1995. In 2006, the then Chancellor, Gordon Brown announced his 'Zero Carbon Homes' initiative, which included the exemption of these properties from stamp duty. EPCs (Energy Performance Certificate) were introduced in 2007, in an attempt to inform potential investors of the efficiency of individual buildings. These policies and regulations together with initiatives such as the Green Deal formed part of government strategy to meet the UK's carbon targets set out in the Climate Change Act 2008. The 'Zero Carbon Homes' and 'Green Deal' have since been scraped, with no new strategies to take their place. Post Brexit, an Energy Professionals Survey has shown there is a pressing need for government clarity, with a need for "
….ministers to bring forward a credible Clean Growth Plan to demonstrate how they intend to course-correct the UK's emission reduction efforts. On the basis of current policies, the fifth carbon budget is seen by energy professionals as elusive
" stated EI President, Professor Jim Skea (
guardian 26 June 2017
). SAP and EPCs were introduced to both access and inform decision makers whilst the new MEES (Minimum Energy Efficiency Standards) will set legal minimum standards.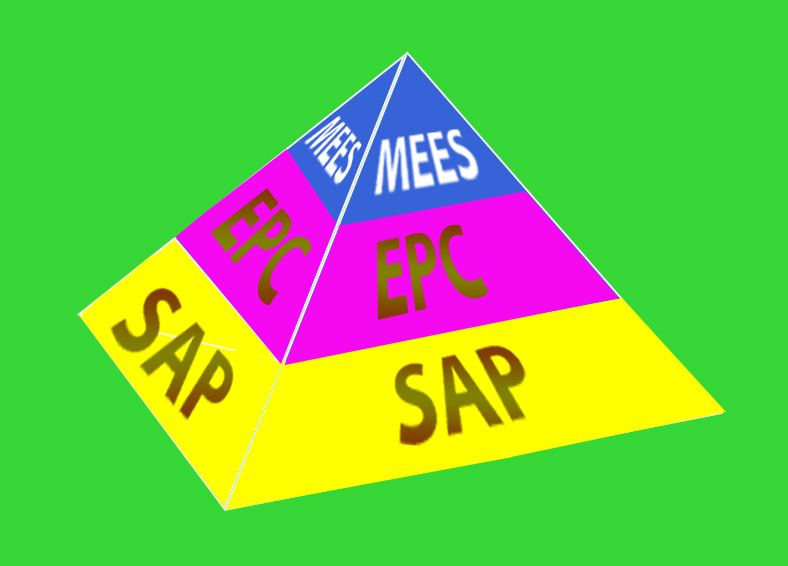 SAP - EPC - MEES
SAP was designed in response to the perceived gap between the predicted energy performance and the actual performance of a building. SAP is a compulsory element within Part L of current UK Building Regulations and should be carried out at the design stage of any new development by a qualified SAP assessor.  At this early stage, SAP assessments can accurately predict how a property will function in practice. Trained assessors combine the disparate elements involved in an individual construction and then extrapolate how the unique combination such as construction type, heating system and technologies, location, orientation etc, will actually work together in practice. The aim of any SAP is to score well on aspects of predicted performance such as; heat retention, quality of construction, solar gain and CO² emissions. All new developments must achieve a minimum 'Pass'; however, conscientious developers will be aiming for high scores. SAP assessments of 100 denote buildings which will run with 'zero energy costs', whilst a score of 100+ certifies that the building is 'zero carbon' and able to generate surplus energy which can be feed back into the grid.  The assessment is an important building block in the production of a building's EPC. If a building scores badly on a SAP then the resulting EPC will be low. An EPC is a mandatory document which must be produced whenever a property changes hands. As public awareness of the green agenda gathers momentum, buildings with good EPC ratings are becoming more desirable. The EPC certification forms the foundation of the new MEES regulation. MEES come into force from 1 April 2018. This new legislation makes it illegal for landlords to lease or renew tenancies for properties with an EPC rating below E. Whether privately owned or leased, legislation is now in place to make property developers address the issue of energy efficiency and carbon emissions. Architects and specifiers are in the enviable position of being able to choose from an ever increasing array of new products, services and techniques. Decisions made at design stage will dictate the energy efficiency and carbon footprint of the resulting building. An inadequate specification and substandard construction will ultimately result in poor performance which will be reflected in the SAP. Picking their way through the wealth of possibilities and making informed decisions towards their ultimate goal of producing an aesthetically pleasing, energy efficient, low carbon building has never been more complex. It is hardly surprising that projects often fail to achieve an optimal implementation with the exponential complexity of piecing all these new elements together. The SAP assessment can support architects and contractors navigate through to an ultimately successful building by ironing out potential defeats in the design before any bricks are laid. The assessment divides the potential design into four main components;
Predicted CO² emissions
How well the fabric of the building contains heat
Solar gain
Quality of construction and systems
To achieve good scores on these components, all the elements of the construction need to be working together so that the energy requirements and CO² emissions are kept to a minimum. The emission levels required by SAP have been developed in an attempt to meet the targets originally set out in the Kyoto agreement.   Recent changes to SAP regulations have further tightened performance requirements, which have resulted in architects and builders having to produce more integrated and intelligent designs than was the case just five years ago. From its outset, it has been compulsory to pass SAP. Involvement with SAP assessors at an early stage is key to the development of a successful, energy efficient building; fit for a low carbon future. With the addition of MEES the government has a set of robust tools at its disposal to have more control over how the fabric of our built environment evolves; how they choose to use these tools in practice only time will tell.