Denton House, Oxfordshire, has a long, cold and draughty history. With the desire for 21st century comfort and a reduction in energy bills, the owners decided to improve the thermal efficiency of the windows.
Denton House - five century of fenestration 
Boasting a range of windows from the 16
th
through to the 20
th
century; Denton house has been home to a succession of families. Over time both the interior and exterior have undergone changes and adaptations. However, internally the house still contains Tudor fireplaces as well as oak and ash panelled rooms; while some fragments of 16
th
century window surrounds still remain.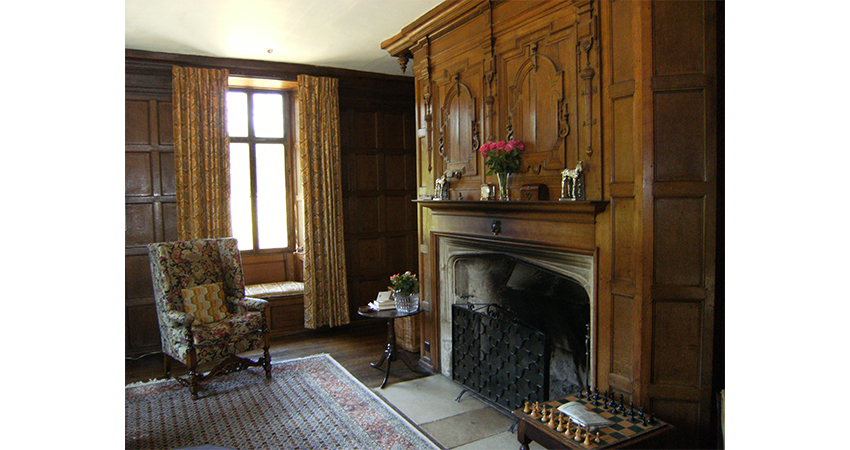 Tudor features: panelling and fireplaces

In the Tudor panelled rooms, two styles were specified, the Series 45 and 47 side hung casements. Powder coated in 8025 pale brown, the resulting secondary glazing matched both the sightlines and the colour of the original windows. Due to their streamlined design they blend beautifully into the interior.
Series 45 Double hung casement
A total of 59, heritage secondary glazing units were manufactured and installed. Due to the different styles and functions, five different Series were required to treat five centuries of fenestration. Our products have been carefully designed to blend with historic interiors. Great care was taken to add no additional sightlines and keep the function of existing shutters. 
Series 47 single side hung casement - coloured secondary glazing
For the panelled rooms, the secondary glazing was manufactured with coloured aluminium. The resulting units were so well matched they blend seamlessly with the ancient panelled interiors. We are highly experienced in specifying and installing bespoke solutions into ancient buildings. This beautiful property can now boast thermally efficient windows; affording current and future occupants' 21
st
century comfort, safe in the knowledge that their carbon footprint and bills will be much reduced.