The longevity of secondary glazing and servicing of units
Selectaglaze secondary glazing is fabricated from aluminium which is an extremely durable material, so once installed, requires minimal maintenance. Generally the only areas which could cause issues are those that provide the means to open/close – such as hinges and balances. However, saying that, they infrequently fail and only require occasional lubricating in the case of hinges and tension tightening for the spring balances. A recent enquiry required our service engineer to visit the home of some customers who had our Series 60 tilt-in secondary glazing installed about 16 years ago. The couple live in a beautiful London apartment with the original Victorian sliding sash windows. The Series 60 was used due to the offset six over nine configuration of the primary windows.
Unfortunately one of the box sash cords had broken and a specialist had been booked to make repairs, however the secondary glazing was blocking access to the weight box.
Example of a sash box, weight and cord
The couple contacted Selectaglaze to see if we would be willing to assist in temporarily removing the secondary glazing unit in their bedroom, whilst the repairs were carried out. Although out of the guarantee period by many years, we obliged and our service engineer Shaun attended the property. Although only going to take out the secondary glazing, Shaun had anticipated that the units may need some adjustments given the age of the units and the complexity of the systems make-up. The Series 60 not only slides up and down vertically, but both panes also tilt-in on hinges, with stay arms; so there are a number of components which could potentially fail. However, 16 years on and the unit is still in perfect working order and the owners are as happy now with the units as they were when first installed.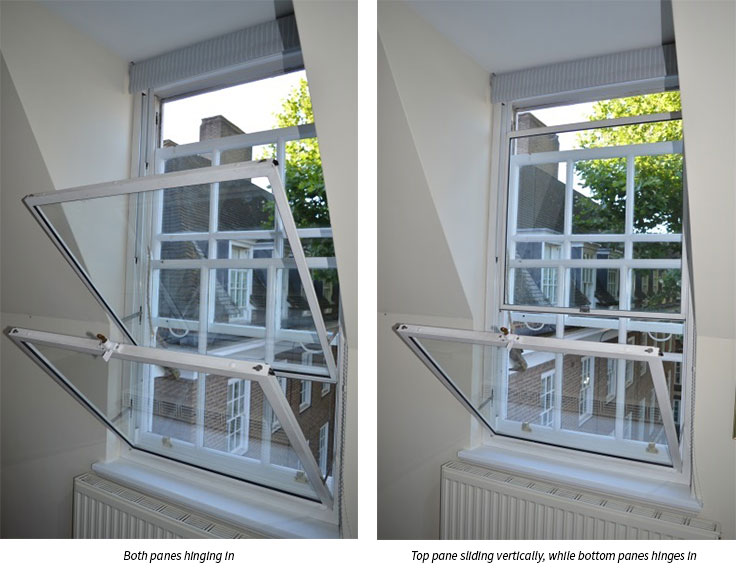 The work was quick to carry out as secondary glazing is a reversible adaptation, so for non-security units, they are relatively straight forward to install and take out, as and when necessary. The timber ground on the side of the frame, by the sash box with the broken cord, was removed, so the original Victorian sash could be repaired.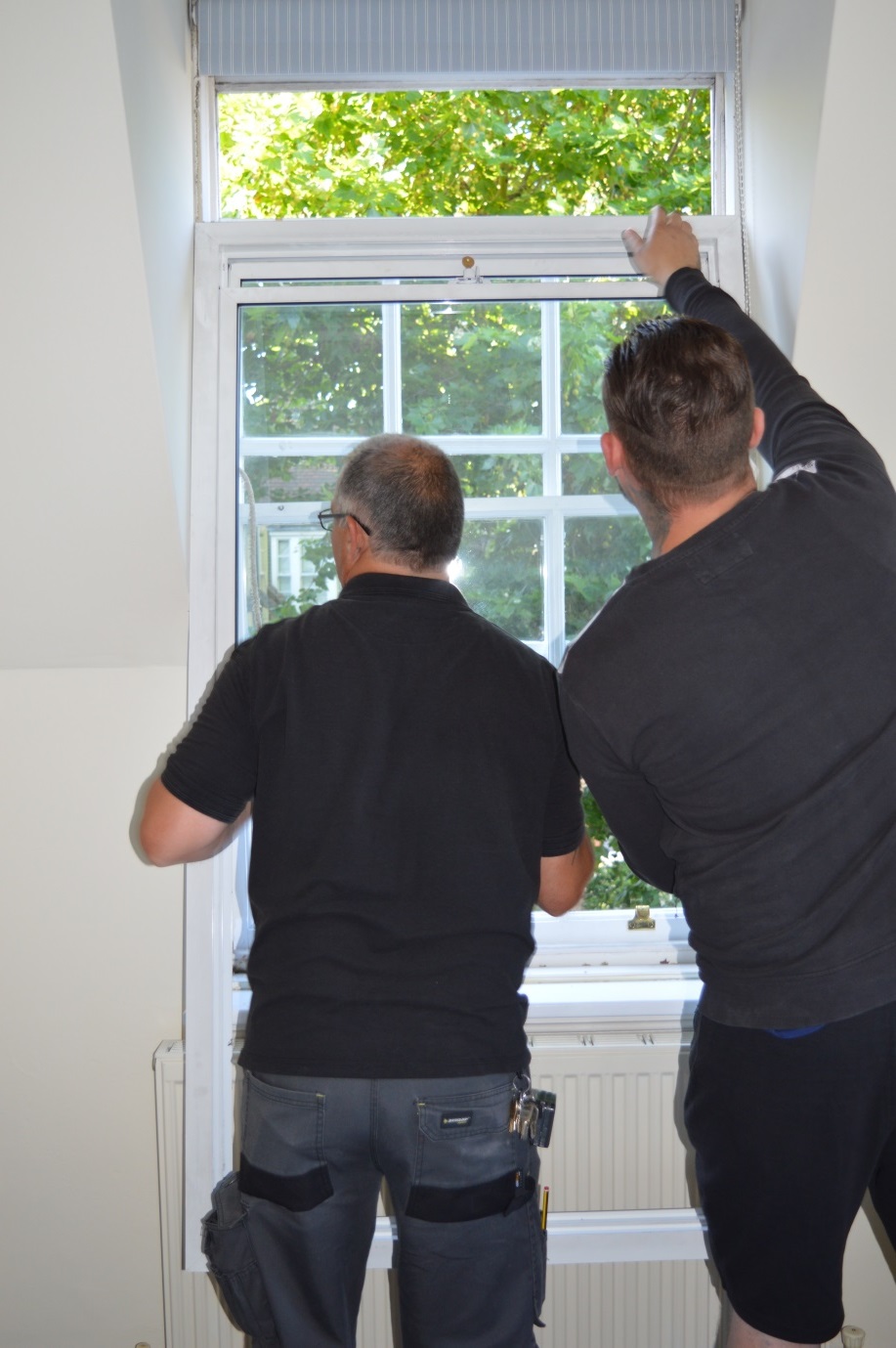 Removing the secondary glazing unit and timber ground
A couple of weeks later Shaun returned to the apartment to re-fit the Series 60 and the couple are once again delighted to have 2 sets of working windows, keeping them warmer and quieter in their Central London home.