21st century thermal properties given to Napoleonic fort
Bartlet Hospital is a Grade II Listed Historic site situated at the eastern end of Felixstowe promenade. Originally a coastal artillery fort, built as a defence against Napoleonic invasion, the current Bartlet hospital incorporates one of the original fort's towers within its structure. The building has also been the Bath Hotel which was famously burnt down by two suffragettes in 1914. It was subsequently rebuilt by Dr John Bartlet to become a Convalescent Home.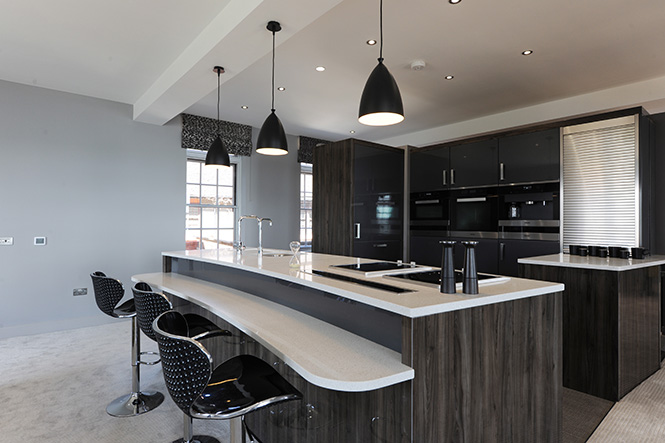 Bartlet Hospital Interior
When this home was closed in 2008 the Bartlet Hospital fell into disrepair. This beautiful, historic building was saved from dereliction by Gipping Homes who recognised its potential. 
"One rarely gets the opportunity to work on such a fantastic building as The Bartlet – the original design and build quality is exceptional and we feel both privileged, and a little daunted, to have the opportunity to create a new legacy for generations to come…" Says Peter Blemings (MD of Gippings Homes)
Set into a south facing cliff face the Bartlet Hospital has always been exposed to the full force of any inclement weather. As part of the renovation process, serious consideration had to be given to ways of raising thermal performance and comfort levels to modern standards. Draughty, single glazed windows were of particular concern.  Selectaglaze was contracted to propose a secondary glazing solution to raise the thermal performance of the existing windows. The resulting treatment consisted of 276 slimline secondary glazing units in total; 89
Series 30
(lift out), 117
Series 20
(2 pane vertical sliding) and 70
Series 10
(horizontal sliding). As with all our products, each unit was made bespoke to fit each unique window opening. All the units were glazed with 4.5 toughened glass. Optimal fit, together with our unique designs incorporating high performance seals has resulted in a treatment which has transformed the thermal properties of this irreplaceable building.